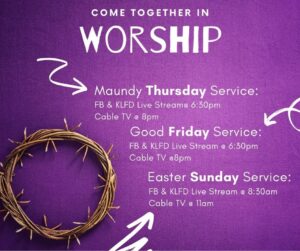 ---
---
Saturday (April 11th) Car Cruise – Gather at 1:30 p.m. in the parking lot, depart for route at 2:00 p.m. Make a sign for your car and pick up balloons at church.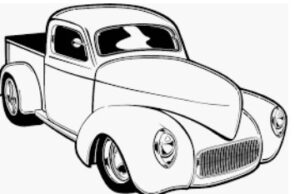 ---
---
THE CHURCH DOORS ARE CLOSED FOR EVERYONE'S SAFETY
DUE TO STATE AND FEDERAL GUIDELINES ALL ACTIVITIES AND EVENTS AT CHURCH
ARE POSTPONED OR CANCELED
WHAT DOES THIS MEAN FOR YOU?
UNTIL FURTHER NOTICE FOR YOUR SAFETY – NO GROUPS WILL GATHER ON CHURCH PREMISES.
PEACE BE WITH YOU ALL
8:30 AM – Live on KLFD Radio – AM 1410 / FM 95.9 and Facebook Live
10:00 AM – Live on Facebook Live with Pastor Megan
11:00 AM – Litchfield Cable Access TV

6:30 PM – Live on KLFD Radio – AM 1410 / FM 95.9 and Facebook Live
8:00 PM – Litchfield Cable Access TV